AutoBody
We're a body shop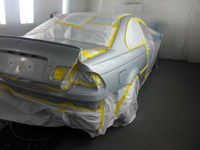 Call AutoTechies.
(510) 252-0229
Why go to two places?
AND mechanics shop!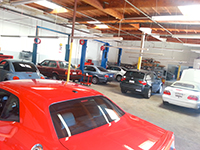 Call AutoTechies.
(510) 252-0229
AutoTechies does it all!
At Auto Techies we believe many of the auto-body shops have lost the art of communication and are always in a rush to get the work done. We understand for many of you this may be the first time you have been involved in an accident/collision and we want to help you navigate through the complexities of how the repair process has evolved over the years and how to go through the maze with insurance company's repair process. We understand you may not know your rights in these situations of getting your vehicle repaired to a pre-collision condition.
Auto Techies is unique in how we approach the complete process. One of the first steps we take is to help you understand your rights as a consumer when getting your vehicle repaired at an auto body shop.
When you come in to Auto Techies you will experience why we are a Diamond Certified® business and the difference a professional run and a family owned business can make when getting your vehicle repaired. Share
Normal Auto Body Repair Process:
The following are steps shown generally need to be followed when going through a typical insurance claim process.
Initial Estimate of Damage
Authorization to Disassemble
Vehicle Disassembly
Detailed Damage Report and Repair Estimate
Insurance Approval
Replacement Parts Order
Supplemental Damage Estimate (if necessary)
Supplemental Approval (if necessary)
Supplemental Parts Order(if necessary)
Supplemental Parts Received (if necessary)
Restore To Dimensional Integrity
Structural & Body Repairs
Corrosion Protection
Align and pre-assemble body panel
Masking and covering
Prep body panels for painting
Paint Body/Panels/Parts
Final Assembly
Buff and De-Nib
Polish and Wax
Detail & Final Inspection
Release Vehicle with a walk around vehicle
Completion of paperwork and handling payment